Timay&Tempo aims to add value to its markets and create a competitive advantage with its activities aimed at increasing, developing, improving and differentiating the functionality of the product or products it has developed. In line with this goal, it has incorporated the Design Center with a strong creative, researcher and innovative team it has established in the field of production.


Respectful for Nature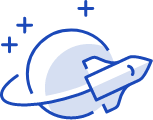 Innovative

Trendy

Creative and Solution Oriented

Flexible and Fast

Scientific and Technological
Collaboration studies with 8 different institutions, organizations and universities per year.
Article, thesis and publication studies with universities.
Ecological products and sustainable production development studies.